Portugal, Morocco, Tenerife, Madeira

Welcome to Travel Blog | Atlantic Adventure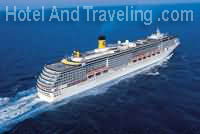 A couple of years ago I and my friend took our first cruise. We have joint the cruise ship in Southampton. Of course, in that time we haven't any idea what we can expect and we were totally lost when have arrived at the terminal. They have taken our luggage and sent it to our cabin. After that, we have checked in and boarded the ship.
Our friends have advised us to take an outside cabin. Those cabins have the natural light and you can have the same feeling as you are accommodate in hotel room. After boarding, one of the cabin steward has escorted us to our cabin. We have checked the luggage and were happy because everything was ok.
After refreshing ourselves, we have wandered around the ship just to get feeling for the ship and its space. A little while just after departure we have heard the voice on loud-speaker calling us to attend a lifeboat drill. It was mandatory for all passengers! When it has finished, we've gone back to the cabine and unpack our luggage. And finally we can relax and start to enjoy in our first cruising.
The ship was amasing, offering many possibilities to spend your time on the best way. Inside and outside swimming pool surronded with comfortable deck chairs allured you to spend hours and hours lounging and drinking one of the cocktails from the nearest bar. You can also join in all the activities. Every day we have received a bulletin describing the weather-forecast, some special offers in shops and full timetable of all events taken during the day and night.
The ship has fully equiped facillities for night ife too. If you like to try on your gambling luck, you can visit a casino with Roulette and Black Jack or green room for card players. If you are a dancing type, you can spend the evenings in disco. Or if you prefer spend your time by drinking cocktails and having pleasant chatter with your partner or other guests than piano bar is just for you! Or you can go to cabaret bar where you have alive show every evening! A well stocked library, small cinema, massage studio, well equiped fitness studio and sauna also allow you not to be bored during your voyage.
The food was excellent, for all tastes. You can choose vegeterian dishes or meat and fish dishes.You can take your meals in the deck or around the swimming-pool. But if you prefer to have your breakfast or lunch in restaurant you can choose the one of two restaurants, depends on if you like smorgasbord or you like to be served by very polite restaurant's personnel. The offered wines were excellent too, and the price of all drinks were acceptable. It was the 3 star ship. The dress code is not compulsory. It is alternated, from formal with dinner jackets or cocktail suits, to casual. It is interesting that you can hire a dinner suit on board. It is good to know if if you don't posses this type of suit or you don't want to take too many baggages on the cruise.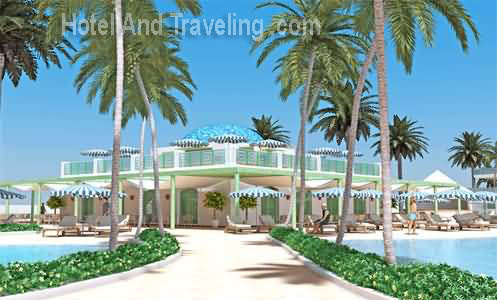 Many people think that cruising is for elder people. I was sceptic too. But I can confirm, it is not truth! There were also many young people and couples on. Also, there were a lot of single passengers and there is a special club on ship just for them.
The almost two days after the departure we have arived at the first port of call. It was La Coruna, a very pitoresque Atlantic city. We have almost the whole day for exploring and sightseeing. We have done it on our own. But it you prefer a guide tour, you can choose a full or half a day excursion. Of course you got all necessary information about excursion on board. Even, you can book the excursion at the ship's reception desk. An excursion's rates depend on what is included in its offer, but you can count from $30 to $50 per person.
On our cruising we have also visited Lisbon, the capital of Portugal., where we have spent an unforgettable Fado night. In Lisabon we have also taken an Original Inside City walking Tour. The price is $14 per person. This tour takes 3 hours and it includes a ride on old tram, as well as visiting the most attractive parts of the city. This tour offers you a very fun way of discovering Lisbon's attractions and historic herritage.
The next port of call was Cadiz, a city of Andaluzia well famous as carnival city as well as historic port of Spain, the lounching port to the newly discovered America's land.
One of our next stops was in Casablanca, Morocco.
You probably remember Casablanca from memorable film with the similar name . No wonder, when you visit this city you would like to return it again and again…
Our cruise took us on to several ports of Tenerife and Madeira. Each of these islands deserve a litlle of your time to explore it and to enjoy in beauty of landscape.