Let's get an Antique Shopping
London is one of the world's best cities to shop. Here you can find everything under the sun, from exclusive fashion to unique flea market finds. So, if you have a passion for antiques with a unique background then booking a hotel in London.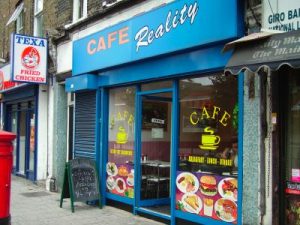 London shop
London offers countless outdoor market dedicated to antiques, and if you look, it is possible to find valuable and unique cases on your vacation in the English capital. If you want to hunt for a find in London, one of the best bets is the historical antiques Camden Passage Market. The market, which took its origins in the 1960s, takes place in a narrow street in the borough of Islington. Twice weekly, on Wednesday and Saturday, the passages are filled with up to 350 vendors selling a wide variety of antiques. Here you can find everything from first editions of classic books to retro lamps from the 1970s. The many enthusiastic salespeople also give buyers many fascinatingtales about the history of the objects on the road. On the days when the market is closed, there is still ample opportunity for antique shopping. The passage is home for about 200 permanent antique shops often specialists within their field.
Grays Antiques Market in central London is located in a factory building from the 19th century. The building is a perfect backdrop for this market, whose labyrinthine layout, times features antique silver, gold and diamond jewellery and clothes from the early 20th century. The market is open from Monday to Friday and home every day to over 200 vendors. At Grays Antiques Market it is very possible to make a unique discovery, as several of the goods originate to bygone eras.
If you are interested in antiques, it is also worth mentioning Portobello Road Market in the fashionable Notting Hill. This market may not specialize in antiques but there is a larger mix of stalls for you to lose yourself in. The neighbourhood in this area is a good bet, if you want a quiet hotel in London, but within easy reach to the vibrant metropolis.
Whether your passion is Victorian silver or classic books with yellowed pages, London is the place to look. London contains many markets and is the perfect destination for nostalgic souls who are looking for unique antiques.
When you make a trip to London, there is a great solution to your hotel booking plan. There are verities of hotels in London with great facilities. What you need to know is that London is truly popular these days and it is estimated that more travelers come to this city to enjoy their stay and find the best accommodation and comfort. Furthermore, if you just turn up in London and then look for a hotel in London, you are sure to pay full rates. If you book over the Internet in advance on websites such as Expedia.no, you will find great pricing for hotels in London.
For those who are searching Internet for more info about the sphere of  luxury vacation home, visit the link that is mentioned in this paragraph.