I love Berlin
For Norwegians looking for a city break in Europe Berlin has recently become a destination of choice. Since the German reunification in 1990, Berlin has become more and more popular, especially among musicians and artists who want to experience Berlin's distinctive atmosphere. Berlin has a unique culture, where you will find everything from avant-garde theatre and exhibitions by up and coming young artists to large opera performances in world class arenas. With over 1,500 theatres and stages and 300 art galleries, it is more than enough to satisfy the appetite of even the most demanding culture enthusiast.
Finally You can find  Hotels In Berlin  here. Do not go anyway.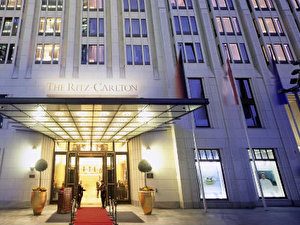 Berlin hotels
For those who are more interested in history, it is easy to get around Museum Island in Berlin's centre. Here are several large museums and galleries housing priceless art treasures. Just to visit these grand and beautiful buildings is worth a trip in itself.
Glimpses of Berlin's unique history can be found everywhere. A stroll down the magnificent main street Under den Linden Boulevard leads to the triumphal Brandenburg Gate. This imposing Archway dates back to the 1700's, but it received a new meaning during the Cold War, when it stood midway between West and East Berlin. Not much of The Berlin Wall remains, but the streets where it stood are marked and there are plenty of memorials along the route.
Berlin is also a shopper's paradise, and there is obviously something for all tastes and all budgets. In particular, the city has become known for its many quality antique shops and second hand stores, which appeal to both collectors and the average shopper.
After the fall of the wall Berlin has also become a very popular city for gay and lesbian tourists, with a wide range of cafes, bars, restaurants, bookstores and clubs catering for the pink euro. Berlin holds a variety of gay festivals in the course of the year, but the highlight is Christopher Street Day, German Pride, held in June each year. This spectacular parade marks the end of a large programme with various events throughout the month.
Berlin has hotels to suit all budgets, ranging from two-and three-star hotels to four-and five-star luxury. To book hotels at special events, it can be especially useful to order online. Here you can easily find the Hotels in Berlin that matches your needs, and if you take advantage of special offers so you can get where you want to stay at the right price.
If you look for Hotels in Berlin, you may find the affordable pricing here. We offer many facts about the hotels, maps, travel destinations and much more. You can choose any destination and find information about hotels around the world. As a well known travel agency and when you browse through the website, you will find various inexpensive pricing. 🙂