Hotel and Traveling Map
Booking Hotel online
American Samoa
Hotel reservations
American Samoa
Hotels Map
-->
American Samoa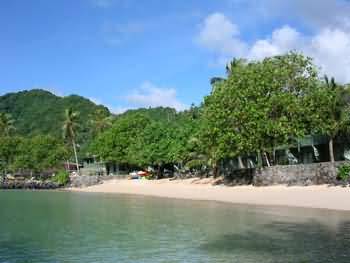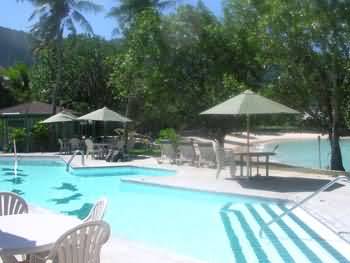 American Samoa Hotels
American Samoa Hotel reservations | Booking Online
American Samoa is located in the central Pacific
. It consists of a group of six Polynesian islands. The largest island is Tutuila and it takes more than 2/3 of total territory ( 77 square miles). On this island is also loated the capital of American Samoa, Pago Pago.
The islands are full of
corral reefs
, almost rocky land, except the islands Rose and Swains which are atolls. The most of the islands are colorful. The climate is tropical, the pleasant climate but between January and March come hurricanes, and in period from December to March come typhoons.
The inhabitants
are tipical representatives of Polynesian race, tall and wel built, very attractive people, brown skinned. They are famous as boat builders and sailors. Nowdays they are practically Christians and there are many churches on the islands always well attended. The native language is closely related to the language of Hawaiian people, but they also speak English fluently. The currency is US dollar.
The major industries in American Samoa are
tourism
and
fishing
. The most attractive sightseeng point on the island is National parks where you can see many unusual plants and animals. You can also enjoy in traditional singing and dancing of these people. These celebrations take part through all the year and attract many tourists. Here you can buy tipical souveniers, traditional wooden arts and tato.
Offu Island Hotels
Tau Island Hotels
Pago Pago Hotels
Ottoville Hotels
If You are looking for some other city or hotel, assigned place in American Samoa; please, use this link:
American Samoa